Fun Photos!
Thursday, February 24, 2011
Patch.co, was in a few weeks ago taking pictures! If you haven't seen them here is the link! I have had so much fun making music lately! Maybe it's the fact that it's late winter and it's so good to be out and moving around!

See you soon!
Happy Holidays!!
Tuesday, December 21, 2010
I just want to take a moment to thank everyone for the wonderful year! Your support has made this year my best ever for children's music! I can't tell you how much I look forward to Music Man time each week. You brighten my day, as I hope I do yours.
Here's to a wonderful and prosperous 2011!!
Fun times!
Friday, October 29, 2010
Thanks for the last couple months of shows! The children have been so much fun and the singing along and dancing seem to get better every week! Please feel free to let them bring in their favorite instruments to "play along" if they would like to! I will even give a quick tune up to the little guitars that have seen a little too much love!

Busy Autumn Coming Up!
Sunday, September 19, 2010
Hope you all are well! I will be recording some of the Thursday performances starting next week in hopes of releasing some live material. Be sure to come and make some noise!

Brian

Coasting through Summer!
Monday, July 19, 2010
Hope everyone is well! We have been having great attendance at the HW Community House this summer. The block party in June was especially fun as well! I have been at work producing a few more songs to put on the next cd project. I should have something up to listen to on the web by the end of the month!
Stay cool! Brian

Late Winter Update!
Wednesday, February 24, 2010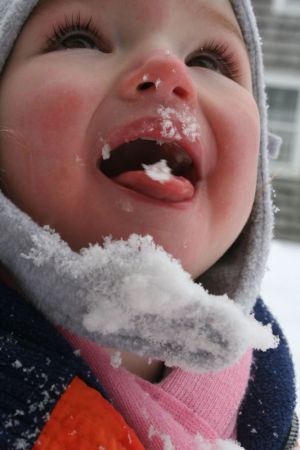 How is winter treating all of you? We were lucky to get plenty of sledding in with the kids this year. It seems like the winters I remember as a child, with the snowbanks being incredibly high and the foot high jumps we built on the hills seeming to launch us in the air. Enjoy it while it's here!

What an incredible winter we are having!
Wednesday, January 13, 2010
It's like the winters I remember as a kid, with the snow banks over our heads, and snow men in the back yard, and sledding down the biggest hills we could find!

Happy Holidays!
Monday, December 21, 2009
Hope everyone has a safe and happy Holiday and that 2010 brings wonderful things to all of us!


"Falling" into a new schedule!
Monday, September 28, 2009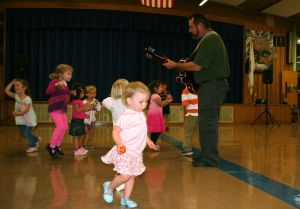 Hope everyone is doing well! I have noticed a change in the groups as the older ones are off to pre K and Kindergarden this month. Please drop me a note or send a pic every now and then so I can see how the little ones have grown!
Mondays are back at Zumi's at 4pm, where we will follow a school schedule and observe school holidays by staying home and having fun!
The Community House is now on Thursdays at 10:30 am till the New Year! It seems to be growing quite a bit in attendance so come join the fun!
Thanks everyone for your continued support! These times are tough, and I appreciate all the generousity shown at the gigs. My income is solely from music and music instruction these days and all the help goes directly to the family budget.
As always, I would rather see the faces of you and your children enjoying the music, so come along and have some fun!

Check out the link below for some great shots of the Teddy Bear Picnic we did in August!


Great Link!
Wednesday, September 2, 2009
Lots of fun at the Teddy Bear Picnic!
Spring 09 Update!
Tuesday, April 14, 2009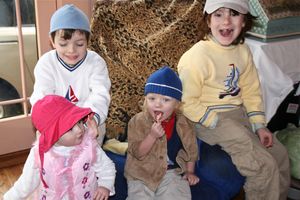 I am so ready for the leaves to burst out! This winter seems to have hung out longer than it should.

Thanks to everyone for the support this year. The Wednesdays at the Community House continue to grow and soon the construction will be done and the doors will be open again. I appreciate the commitment the Comm House has to making sure there will entertainment every Wednesday during my somewhat erratic travel schedule that I have had.

Mondays at Zumie's should be moving to the back deck soon. Bobbish and the crew are going to miss singing along every week! Please help support them during the week. For those of you who haven't been it is the best ice cream, and by far the best coffee on the North Shore.

I am working on the next CD as we speak. I appreciate your support in the cd and online purchases and hope to have the new stuff out soon. If you have any suggestions for new song material please feel free to drop me an email.

I do have songs posted on myspace at www.myspace.com/briandosermusic

I am on Facebook and plan to post some other material there soon as well!

I think that's about it for now! Be well!

Brian

In the Middle of it!
Sunday, February 8, 2009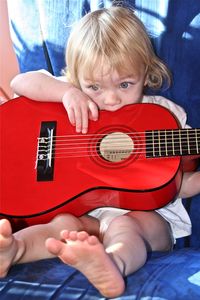 Hey everybody! 2009 has been flying by! today was so Springlike and warm that I was almost fooled into thinking Winter was over. I have been traveling around the country and have a another month of it coming up. It has been nice work with wonderful people but I have to admit I miss my local playing schedule! Thanks to all of you who have been checking the site to keep up with the dates. Come March everything should start settling back into a routine again.

See you on a Monday or Wednesday soon!

Brian